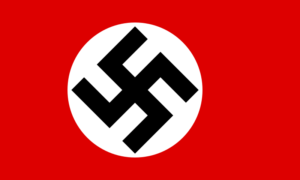 Films and books that feature WWII, the Holocaust, and Nazis, will always hold interest for millions of people. What is a more recognizable enemy than Hitler and Nazis? The Holocaust and the rise and fall of the Nazi party hold a unique place in modern history as the most widely documented genocide and sinister enemy. Why? Meticulous German recordkeeping, thousands of memoirs and reference materials, and international institutions and museums dedicated to remembering the Holocaust. Consider how film and books treat World War II history.
Are films and books categorized as "World War II" or "Holocaust Studies and Jewish History?" It depends on what country is teaching it.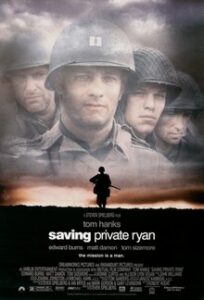 Films ultimately reflect the viewpoints, experience, and bias of the writers, producers and directors. In the US and UK "World War II" studies and film categories remain defined as wherever Americans and the Allies served and died. Henry Zguda's story is thus "Holocaust" as it takes place in a concentration camp, regardless of prisoner category. Hint – American troops never entered Poland and weren't in concentration camps. I can't think of a single film about Stalin and Russia outside of documentaries.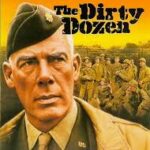 At the university level, professors for the new online Masters Degree in World War II Studies at Arizona State University forwarded my book to the department of Holocaust Studies and Jewish History, which already had a copy. ASU partnered with the World War II History Museum in New Orleans, which is dedicated to honoring the American experience, not a Polish story. Conversely, Henry Zguda's story is considered an accurate portrayal of Polish history during WWII by the Consulate General of the Republic of Poland in Los Angeles and in Polish communities. Point of view makes all the difference. Click here to read. 
Historical Accuracy is Often "Flexible" Rather than Adhered To in Films and Books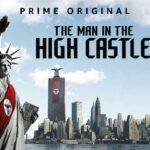 For some writers historical accuracy isn't as important as writing a story with conflict against the ultimate enemy. Think Indiana Jones and the Raiders of the Lost Ark, Captain America: The First Avenger, or the Amazon Prime dystopian series The Man in the High Castle. Movies are a great escape from life for two hours. Steven Spielberg is even working on Indiana Jones 5 (final name not determined yet) with a tentative release in 2021. Fun.
I draw the line when stories are touted as historically accurate and/or a true story. In that case, I expect the author to get the facts right on place, setting, and history. For example, if a non sci-fi novel mentions visiting the 35th Floor of the World Trade Center in October of 2001, would the book hold credibility for you, the reader, regardless of story and plot?
The Tattooist of Auschwitz failed miserably on fact-checking and verification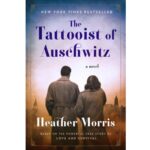 One recent example of a book that foregoes historical accuracy is The Tattooist of Auschwitz. I read it and saw so many factual and historical errors in this book presented as a "Powerful True Story" I'm flummoxed at its success. Conversely, I give high marks to author Martha Hall Kelly for her meticulous accuracy in Lilac Girls. I loved the book and look forward to her next one, a prequel entitled Lost Roses due to be released April 9.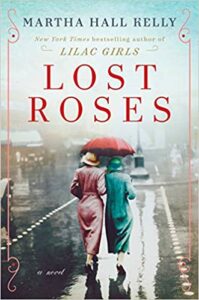 The Tattooist does not cite sources, research or even a bibliography that would have made it more credible. Reality check: the author, an Australian playwright, never bothered to visit Auschwitz or do much fact-checking. It doesn't seem to matter. Synchronicity Films in Britain bought the rights and is developing a "high-end" international drama series based on the Tattooist. 
In a highly unusual and remarkable public statement, the Auschwitz-Birkenau State Museum issued an international statement in November 2018 that was highly critical of the sloppy fact-checking. The museum deals with hundreds of tourists who visit and ask to see places or ask about people described in the Tattooist that never existed.  Click here for analysis from museum. 
Films and Books that Reflect a Polish and German point of view.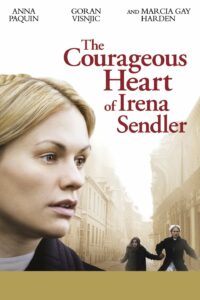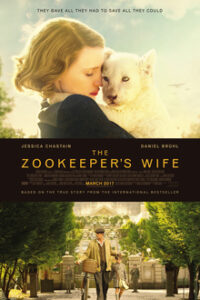 I appreciate films and stories that reflect a Polish and German point of view. They too, are part of history. Examples of a German perspective include Das Boot, Valkyrie, The Book Thief, and Bonhoeffer – Agent of Grace. Examples of the Polish point of view include The Zookeeper's Wife, The Last Witness, The Courageous Heart of Irena Sendler, Jack Strong, Korczak, and anything by Andrej Wajda – A Generation, Kanal, Ashes and Diamonds, and Katyn. They got it right. I'm sure there are more. These are notable examples I have personally watched and enjoyed.
Finally, there is an English language film that focuses on the Execution of Polish Officers in the Katyn Forest by Russians 
In the 2018 British film The Last Witness, a fictional journalist discovers a lone survivor of the Katyn Forest murder. The execution of 22,000 Polish officers in the Katyn Forest by Russians in 1940 is one of the largest coverups of World War II. Russians executed each officer with a single bullet to the back of the head, then buried them in mass graves. It took several weeks. Poles blamed it on Russia, who was indeed at fault. Russia blamed it on Germany. The US and Britain accepted the Russian version of German blame as they were allied with Jozef Stalin. I include the trailer below. It is in theaters only in Britain, and available through Amazon Prime.
I encourage you to watch movies, read books, be entertained, and enjoy history. But do so with a critical lens towards anything touted as a true story. Please support those of us who care to invest the time and funds to get it right.
The views expressed above are solely of the author, but are based on historical fact.