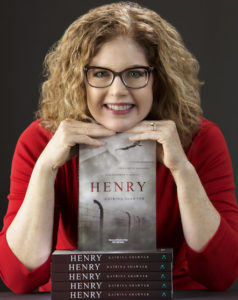 Katrina Shawver met Henry Zguda when she wrote for the newspaper, and after one meeting offered to write his story. This true story is both a witness to the Holocaust through Polish eyes and the story of how a Polish (Catholic) competitive swimmer survived Auschwitz and Buchenwald concentration camps during World War II by his wits, humor, luck, and friends. This view of the Holocaust through Polish eyes fills a huge gap in historical accounts of Poles during WWII. The book includes a readers guide and original photos and documents, many in print for the first time.
AWARDS
2018 Arizona Authors Association Literary Contest – First Place for Published Nonfiction
2018 IBPA Benjamin Franklin Award – Silver for Biography
2017 The Wishing Shelf Book Awards (UK) – Gold for Adult Non-Fiction
2018 Reader Views Literary Awards – Winner in Four categories:
First Place Biography, First Place Regional, Best Nonfiction Book of the Year,
Best Regional Book of the Year
2018 Feathered Quill Book Award – Second Place for Historical
2017 Advice Books (Italy) – Voted Best of 2017
Click on image to the left to order HENRY!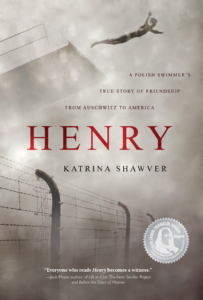 Save
Save
Save
Save
Save
Save
Save
Save
Save
Save
Save
Save
Save
Save
Save