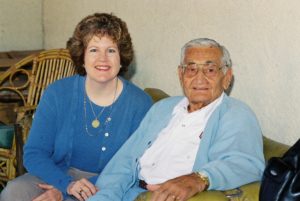 When Katrina Shawver met the eighty-five year old Henry Zguda, he possessed an exceptional memory, a surprising cache of original documents and photos, and a knack for meeting the right people at the right time. Couched in the interview style of Tuesdays with Morrie, Henry relates in his own voice a life as a champion swimmer, interrupted by three years imprisoned in Auschwitz and Buchenwald as a Polish political prisoner. With a pragmatic gallows humor, and sense of hope, he showed the author how to truly live for today, preferably with a shot of good  Polish vodka. Henry's path of resiliency and power of connection are as relevant today,
AWARDS
2018 IBPA Benjamin Franklin Award – Silver for Biography
2017 The Wishing Shelf Book Awards (UK) – Gold for Adult Non-Fiction
2018 Reader Views Literary Awards – Winner in Four categories:
First Place Biography, First Place Regional, Best Nonfiction Book of the Year,
Best Regional Book of the Year
2018 Feathered Quill Book Award – Second-Place for Historical
2017 Advice Books (Italy) – Voted Best of 2017
"Through all his hardships Henry Zguda never lost hope or his sense of humor which is present throughout the book. This is a much-needed addition to your library." —The Polish American Journal
NOW ON SALE worldwide where most books are sold.
Ordering from overseas? CLICK HERE!

Save
Save
Save
Save
Save
Save
Save
Save
Save
Save
Save
Save
Save
Save
Save