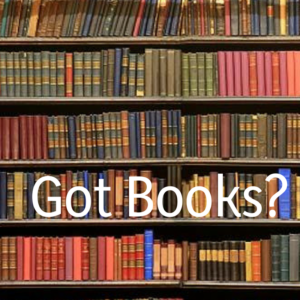 Consider finding good homes for your books and spreading literacy when you need to clear your bookshelves. Reach those who need it most. Books are my friends and there are certain ones I will never give up, especially signed originals. However, as I have no willpower in bookstores, or online retailers, the flow of incoming books can exceed the space on my bookshelves (and stacks on the floor.) I eventually need to find good homes for those books I have read and can pass along. I think it's good karma to share the gift of reading and great stories. Here are a few ideas for new homes for gently-used books. If you don't wish to donate books, please consider contributing financially to support the gift of literacy.
LIBRARIES – Support Literacy
"Reading should not be presented to children as a chore or duty. It should be offered to them as a precious gift." —Kate DiCamillo
Your local "Friends of the Library." Most public libraries have a support organization that raises programming dollars for the library.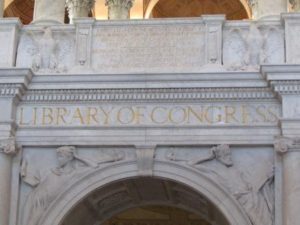 Many do so by reselling donated books. Financial donations also go directly into programming.
A Little Free Library. Little Free Library is a nonprofit organization that inspires a love of reading, builds community, and sparks creativity by fostering neighborhood book exchanges around the world. If you don't know of one in your neighborhood go to littlefreelibrary.org and search for the one nearest you. Not everyone registers theirs, but I still found three registered near me.
School Libraries. Check to see if your nearby K-12 school accepts donations of gently used books. Also consider that as funds for education shrink, sometimes the first budgets to go are the arts and libraries. In Arizona, there are two school tax credits available to taxpayers. This past year I directed my entire tax credit donation to the library budget of a middle school in a lower income area where a friend taught. The school literally had zero budget for the entire year to add to their collection. The donation doubled because my husband's employer matched the donation. It was deeply appreciated.
MILITARY – Support Our Troops  
Operation Paperback. Operation Paperback is a national, non-profit organization, whose volunteers collect gently-used books and send them to American troops overseas, as well as veterans and military families here at home. Since 1999 they have shipped 2.2 million books to America's military community.
Books for Soldiers. This non-profit began as a one-person operation sending books to troops. Books for Soldiers is a non-profit corporation, operated as a ministry of the non-denominational, interfaith Order of the Red Grail church in North Carolina. Since 2003, the organization has shipped over $30 million in care packages and aid to US troops serving overseas.
Worth a mention: United Through Reading. This organization only accepts financial donations, but what a great program. It connects military families in a unique way. Deployed service members/parents can choose an age-appropriate book to read to their children. They are video-taped reading the book and the recorded videos are then sent to their families. I teared up at this online video. Among the program's awards, it received The Library of Congress Literacy Awards Program 2015 American Prize.
Books for Africa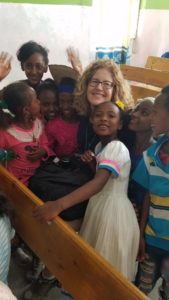 Books for Africa remains the largest shipper of donated text and library books to the African continent, shipping over 41 million books to 53 different countries since 1988. This is the only option I found that accepts and needs textbooks if you have any of these leftover from school (and are fairly current.)
Prisons and Domestic Violence Shelters – Send Encouragement and Hope
"Once you learn to read, you will be forever free." —Frederick Douglass
Important note: most prisons ban hardbacks, and require that books be ordered directly from an online retailer to avoid contraband. A kind and generous friend recently ordered nine new copies of HENRY  to send to nine different prisoners she corresponds with, as an uplifting story of hope. What a great idea!
I found quite a few programs nationwide that collect books for prisoners. Most are regional to the states and areas they serve. Rather than list specific ones, the Prison Book Program in Quincy, Massachusetts maintains a list of programs nationwide. Click here. The site states the list was current as of 2016.
Most communities have domestic violence shelters and half-way houses for recently released prisoners. In both cases folks generally appear on their doorsteps with no possessions and only the clothes they are wearing. As they try to rebuild their lives, how wonderful if stories and books could be a part of that new life.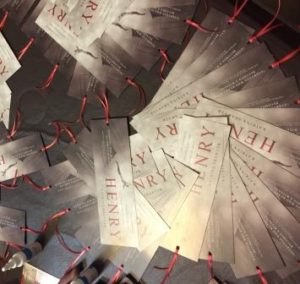 For anyone wishing to donate new copies of HENRY: A Polish Swimmer's True Story of Friendship from Auschwitz to America, please contact me. I'm happy to mail you signed bookplates and bookmarks to include with your donation. These can be mailed separately, especially in the case of prisons.
I think most communities have lots of options for donating books to local organizations. Because these would be local, rather than list them here I encourage you to search online for the programs that touch your heart.
Please conduct your own due diligence before donating to any organization, and always contact them in advance to see if, when, and where they accept donations of books. Many groups have very specific criteria as to what they will accept, and often have 'most-wanted' lists.
Do you have more ideas? I'd love to hear them. Post a comment so others can share in the ideas. Feel free to share and spread ideas for literacy.
"The more that you read, the more things you will know. The more that you learn, the more places you'll go." – Dr. Seuss