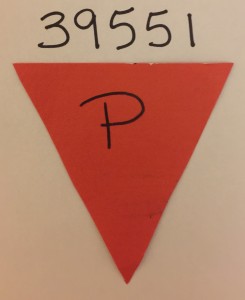 I remain blessed by the Angel of Serendipity who sits quietly on my shoulder, invisibly guiding me to the next amazing person or connection. This past week, through a chain of email connections, I made contact with the son of Henryk Kruszewski, Auschwitz prisoner  number 4798. His son, who lives in Australia, generously shared his father's translated account with me, for my personal reading.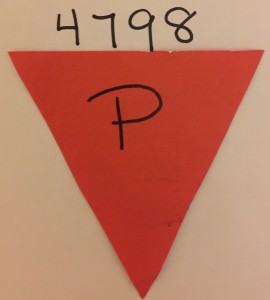 Henryk Kruszewski was on the Same Transport to Auschwitz as Witold Pilecki
As soon as I opened the email attachment, I excitedly scanned the 63 pages, looking for context, names and similar stories. Both Henryks mentioned Capo Bruno, and as the account went on, two more key names cross-referenced, including Jozef Cyrankiewcz (future premier of Poland) and Teddy Pietrzykowski (a notable prisoner and acquaintance of Henry's.) Then I started doing the math.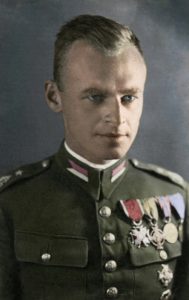 At the young age of 18, Kruszewski was arrested in Warsaw on September 19, 1940. Witold Pilecki was arrested on September 19, 1940 (see link below for more on Pilecki). Kruszewski became registered as prisoner 4798; Pilecki was 4859, a difference of only 61 prisoners. Pilecki was of course registered under false identity. His son confirmed that yes, they were acquainted, as much as prisoners can be under murderous conditions. For an even more amazing connection, the younger Kruszewski confirmed that "My father also met with Franciscan Father Maximilian Kolbe who founded Rycerz Niepokalanej magazine. He told my father he would survive Auschwitz and get to live a long life."
It's Sad Henry Zguda never Met more Polish Survivors After Leaving Poland
Once I got past my goosebumps of another serendipitous connection, I'm sad that Henry (nee Henryk) Zguda and Henryk Kruszewski (or other survivors) could not have met later in life, swapped stories and raised a toast to survival with good, strong, Polish  vodka. Based on dates, I doubt their paths ever crossed. But I got to thinking about how many fellow Polish "Auschwitzers" Henry ever met after leaving Poland. Zero. Like most other Poles in the camps, he was never counted in "the Holocaust" and still isn't to this day.  Further, like many members of his generation, Henry never owned a computer, used email, and the term "social media" had yet to be coined in his lifetime. How would he connect?
Every Story of Survival Is Unique
In last week's post, I quoted a survivor of Sobibor concentration camp who stated "I'm always asked what the typical story was. The typical answer is you died. Therefore every story of survival is unique." I wish I could tell you more of Henryk Kruszewski's journey, but it's not my story to tell; in fact I've intentionally omitted his son's name to protect his family's privacy. I use this coincidence to again underscore that a) everyone has a story, and b) I'd love to see more of these in print. I offer my assistance to the Kruszewski family if I can help in any way.
Na Zdrowie!
For more on Witold Pilecki and Saint Maximilian Kolbe:
Remember the Courage of Witold Pilecki
Saint Maximilan Kolbe of Auschwitz
Saint Maximilian Kolbe of Aushwitz – 2014 post