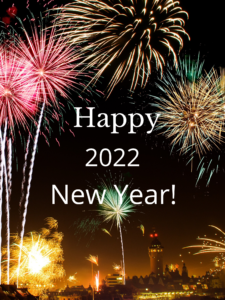 Happy New Year!
Each year we start a new story written one day at a time. I had my successes in 2021, but I feel there is more I should have gotten done, and certainly more I could have written. Rather than focus on things I could have, should have done in 2021, I am looking ahead. I plan for new books to read, new pages to write, new friends to make, old friendships to rekindle, and new blessings to treasure. I began the year with a morning yoga class as a way to ring in the new year in good health.
Lessons from a new coffee pot – look closer to find what is real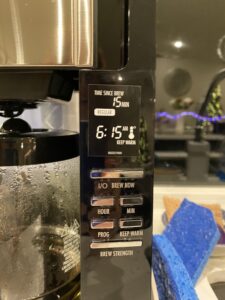 We bought a new coffee pot that arrived four days ago. It is identical to the current one except we hope it will keep the coffee much hotter. We also like the logical concept of consistent parts. For three days I tried to program the time and settings as I did on the first one. Remember, they are identical. No matter what I did, the numbers never changed. The time stayed at 6:15, and it showed 15 minutes since the last brew.
My husband tried to program it for three days also, with no success. Last night, he told me to look closer. I did.
"What do you see?"
"Nothing."
My husband instructed me to look again.
"I don't see anything. What am I supposed to see?"
We went through this three times, until I saw the 'aha' moment. I could use the excuse that I can't see as well close up with my glasses on. Then I took my glasses off, and got within three inches and squinted before I saw it. We had been looking at a sticker that simulated the control panel. Once we took the sticker off, we saw what we had missed.
We had a good laugh, since it had fooled both of us. I tried this on a friend last night. I told her to look at it. She looked. She missed it. Three times.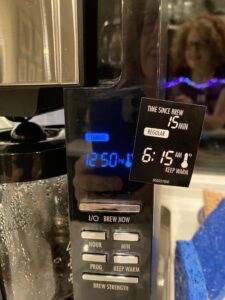 I've been thinking about this as I look at the new year. Sometimes we have to slow down, focus and look closer to see what is real and genuine. What are the real priorities, versus the busyness of daily life? Initial looks can deceive. My new coffeepot is also a reminder that when nothing seems to be working, try to look at the issue differently, get a second opinion, or take a different approach to problem solve, rather than stay in a rut doing the same thing.
Wishing everyone a happy, healthy, and blessed new year in 2022!
Stay well, be blessed, and be a blessing to others. And may you see past the stickers on your coffee pot.
Happy New Year!  Szczęśliwego Nowego Roku! Feliz año nuevo! Bonne année! Glückliches neues Jahr! Šťastný nový rok!