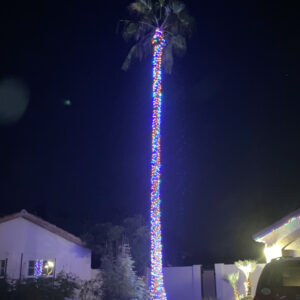 Whew! What a year 2020 turned out to be. Remember when "contact tracing" meant you dropped your contact lens on the floor? Or "flatten the curve" meant more time at the gym? I still remember when my son did his "drive-through testing" at the DMV for his driver's license.
Amidst the challenges, stresses, and losses of this year, I have heard of so many wonderful stories of good people helping out neighbors and community. We are a resilient people who can come together. Let's look forward together with hope to what good things 2021 will bring.
Merry Christmas!  Wesołych Świąt  Feliz Navidad! Joyeux Noël!  Fröhliche Weihnachten!  Veselé Vánoce!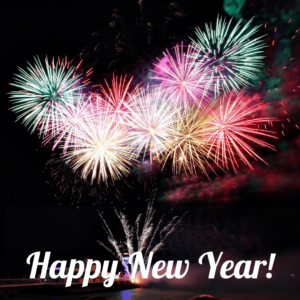 Happy New Year!  Szczęśliwego Nowego Roku! Feliz año nuevo! Bonne année! Glückliches neues Jahr! Šťastný nový rok!
PS. In the spirit of needing more lights and smiles this season, we lit up our tall palm tree for the first time. Now, it's a new holiday tradition. 🙂
Click here to buy Henry: A Polish Swimmer's True Story of Friendship from Auschwitz to America in hardback, paperback, eBook, and audio.