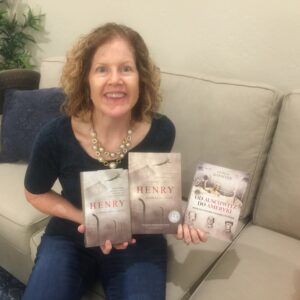 The Czech edition of HENRY: A Polish Swimmer's True Story of Friendship from Auschwitz to America is here! I found out just after I received a copy of the Polish edition. I waited to announce it until I got my own copy in my hands. The book is gorgeous, the fanciest one yet. It is a hardcover, with dust jacket,in a  slightly smaller size. The red letters HENRY on the cover are embossed. Yes, I am now published in three languages, in three countries. Help me raise a toast to Henry and Nancy Zguda. Cheers! Na zdrowie!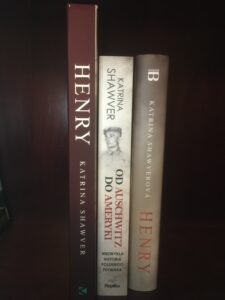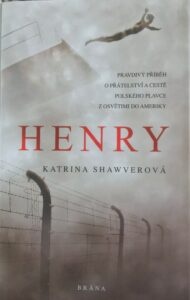 If you happen to know anyone who speaks Czech, they can go to either www. knizniklub.cz, www.booktook.cz. to order their copy. Note – for the Czech version I am Katrina Shawverová.
I wish everyone a very blessed and peaceful Thanksgiving with family and friends.