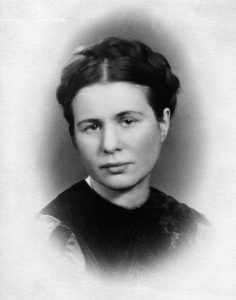 Happy Mother's Day to Irena Sendler, a Catholic Pole, who smuggled some 2,500 Jewish children out of the Warsaw ghetto, from 1939-1943. She was assisted by about two dozen other members of Zegota, the Polish underground, but she alone knew the identities and locations of each child. When arrested and tortured by the Germans, she never revealed a single name. She barely escaped execution by firing squad, when members of Zegota bribed a German guard at the last minute. She passed away on May 12, 2008, at the age of 98.
False documents, new identities and placement in Convents, orphanages, and Catholic families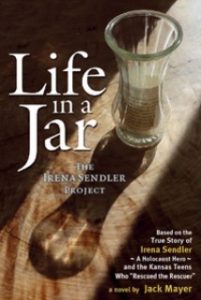 Irena worked making false documents for many people in the Warsaw area before joining the Zegota underground. Then she began in earnest to smuggle children out of the Warsaw Ghetto, issue false identities for them, and through a network of helpers, placed these children in convents, orphanages and with Catholic families. The risk to any Polish family who took in a Jewish child was huge and extremely dangerous. Poland was the only country where the penalty for helping Jews was death for you and your entire family. It would not be unheard of for Germans to slaughter an entire village in such circumstances. And still, hundreds of Poles took these Jewish children in.
New Identities and Locations were Hidden in Buried Jars
Irena vowed to reunite every family after the war and made meticulous notes as to each child, their new name, and where they were placed.  Each note was written, placed in a jar and buried in the garden or otherwise hidden in case she was captured. For Irena, the real heroes were the Jewish parents who let their children go – everyone left in the ghetto perished, though some children were eventually reunited with relatives.

Most Awards for Irena Sendler Came Late in Life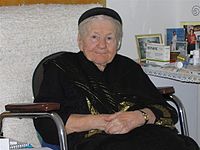 Following World War II, the communists took over Poland, labeled her a Fascist for her activities saving Jews, and suppressed her story. When communism fell in 1989, she was elderly, and her heroism had happened four decades earlier. People had moved on with their lives, and subsequent generations of Poles were never taught Polish history. Then a high school history project in rural Kansas changed all that. A group of students wrote a play, 'Life in a Jar;' the play won the 2000 Kansas State National History Day, and in 2001 the students with their teacher and several other adults visited Poland to meet Irena Sendler.  The Polish Daily News, USAToday, CNN and others covered the story.
1965 – Yad Vashem accorded her the title of Righteous Among the Nations
1991 – Israel made her an honorary citizen
2003 – Poland awarded her their highest honor – Order of the White Eagle
2007 – The Polish government nominated her as a candidate for the Nobel Peace Prize; she lost to Al Gore despite the fact she saved twice as many people as Oskar Schindler.
2014 – Jan Karski Humanitarian Award (posthumously)
Reliable vs. unreliable sources of information on Irena Sendler
There is an email that continues to circulate the Internet about Irena that contains a lot of wrong information. The email is mentioned on snopes.com. For reliable information go to irenasendler.org, Lowell Milken Center or Yad Vashem.  Films/DVDs on Irena Sendler include: Irena Sendler: In the Names of the Mothers (PBS) – 2011 and The Courageous Heart of Irena Sendler (Hallmark – 2009)
To Be Continued in the Next Post – Sendler's Legacy Continues
Irena Sendler's legacy inspired a non-profit organization based in Kansas, that recently opened a European location in Poland.