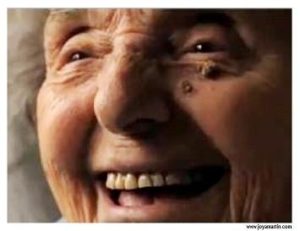 Music and Chopin's Etudes saved Alice Herz-Sommer (1903 – 2014) and her son from certain death at Terezin, or Theresienstadt. When she died last February at age 109 she was both the world's oldest pianist and the world's oldest Holocaust survivor. A week later, the short documentary based on her life, "The Lady in Number 6",  won the Academy Award.
I discovered her story when my oldest son, a film buff, took me to see the documentary last year prior to the Academy Awards.  I was impressed, humbled and well, inspired.
Alice Herz-Sommer grew up surrounded by artists and writers. Her father was a weathy factory owner, her mother a childhood friend of Gustav Mahler, and they lived as a cultured German-speaking, Czech-Jewish family in Prague. At age 20 she was a finalist in an international piano competition. At age 21 she made her formal debut in a sold-out performance with the Czech Philharmonic. Her version of Chopin's Concerto in E minor received rave reviews, and she continued to perform professionally.
Life changed in 1939 when Hitler annexed Czechoslovakia in 1939. To console and calm herself she memorized Chopin's 24 Etudes, along with Bach, Dvorak and others. Finally in 1943 she, her husband Leopold and their infant son were sent to Terezin. Leopold would not survive the war. If you've never learned to play the piano, the feat of memorizing all 24 of Chopin's Etudes is up there on a high pedestal I bow down to.
All concentration camps had some form of music, even if played in a macabre twist as in a lively March Militaire played as starving prisoners marched past the orchestra to work. The Germans loved their music and the camps regularly held concerts for visitors, selecting the best musicians from their prisoners. Alice survived by her piano. By her count she gave over 100 concerts in the camp. Through her talent she was able to save herself and her son. After the war she settled in Israel, then moved to England in the 1980's.
I include two links below. One is to her obituary in the Telegraph, and the other is to the web site for the documentary. Both have short video clips of Alice which I encourage you to watch just to hear her voice and see her play piano. We should all be so joyful to be alive. Please share to Facebook and pass the story along – we all need encouragement and to be inspired no matter where we are in life.
Obituary for Alice Herz-Sommer