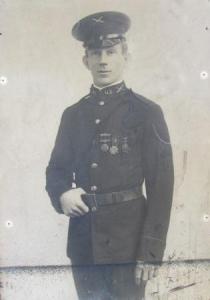 Veterans Day is primarily dedicated to thank and honor living Veterans for their service. The US Department of Veterans Affairs estimates there are 22 million living veterans. At those numbers I would guess almost everyone knows at least one person who has served in the military. Take a moment to thank them before you rush off to catch the best bargains at Veterans Day sales.
Veterans Day was originally Armistice Day, Named for the End of World War I
So why November 11? The Armistice between the Allies and Germany during World War I went into effect on the '11th hour, the 11th day, of the 11th month' in 1918. In 1919 President Woodrow Wilson declared November 11 as Armistice Day to honor and thank veterans for their service. The wreath-laying ceremony at the Tomb of the Unknown Soldier in Arlington Cemetery takes place at 11 a.m. on Tuesday November 11. The President or his representative lays the wreath, then a bugler sounds "Taps."  In 1954 President Dwight D. Eisenhower signed a bill proclaiming November 11 as Veterans Day and made it an official holiday.
Every veteran has a story
I solidly believe everyone has a story, and those who served should have their stories preserved. The current estimate of living veterans from World War II is 1.7 million. Assuming these service men and women were born in the 1920's, they are all in their 80's and 90's. They can't have much time left so I consider it critical to capture their stories now. Fortunately, a federal program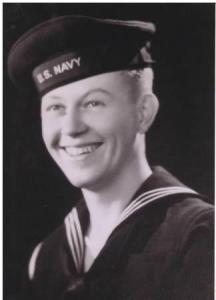 exists to do just that.
I was intrigued to locate a Veterans History Project run by the Library of Congress. President Bill Clinton signed the project into law in 2000. The Project collects personal narratives (audio, video-taped and written), correspondence (letters, postcards and diaries) and visual materials (photographs, drawings and scrapbooks). The project aims to collect, preserve and make available stories so future generations can hear from our veterans and better understand the realities of war. I've included the link below.
Family of Veterans – Army and Navy
The veterans in my family that I can document cover four generations. My grandfather, Frederick Meyn served in World War I. Officially he was a cook and in a long lost diary he kept track of menus and food costs. I think he had a budget of thirty-five cents per day per soldier. But there's a huge mystery a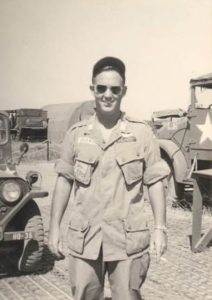 bout what he really did. For some unknown "act of bravery in the face of the enemy" the French government awarded him the Croix de Guerre. Until the day he died he refused to tell anyone what he did to earn the award. My father tried to research it but could find nothing.
My father, Frederick William Meyn served in World War II. He joined the US Navy in 1944 after graduating with an engineering degree and a summer at the US Naval Academy in Annapolis, MD. He served two years and then returned to civilian life. My father-in-law, WIlliam Shawver served in the US Army for 20 years in both the Korean and Vietnam Wars. Military skips my generation, but my youngest son currently serves in the US Navy. I also wrote about him on November 16, 2013, after his Pass In Review ceremony when he passed basic training. The 'official' term for the conflict our military has been fighting since 2001 is the 'Global War on Terror.'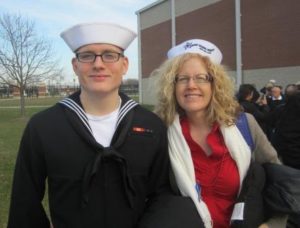 So, to Veterans, I say thank you for your service. May you be honored.