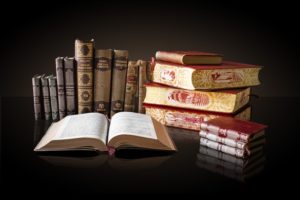 Ackerman, Diane, The Zookeeper's Wife: A War Story
Adamczyk, Wesley, When God Looked the Other Way, an Odyssey of War, Exile and Redemption.
Paul, Allen, Katyn: Stalin's Massacre and the Triumph of Truth
Berenbaum, Michael, ed., A Mosaic of Victims: Non-Jews Persecuted and Murdered by the Nazis.
Berenbaum, Michael and Abraham J. Peck, eds., The Holocaust and History. The Known, The Unknown, The Disputed, and the Reexamined.
Gelissen, Rena Kornreich, with Heather Dune Macadam, Rena's Promise: A Story of Two Sisters in Auschwitz.
Höss, Rudolph, Death Dealer, The Memoirs of the SS Kommandant at Auschwitz. Edited by Steven Paskuly, Translated by Andrew Pollinger,.
Karski, Jan, A, Story of a Secret State: My Report to the World. Washington, DC.: Georgetown University Press, 2013. Author's note: The account was first published in 1944 by Houghton Mifflin. Jan Karski passed away in 2000. This latest edition, in conjunction with the Jan Karski Institute, includes a foreword by Madeleine Albright.
Klein, Gerda Weissman, All But My Life, A Memoir. New York: Hill and Wang, 1957, 1995.
Kochanski, Halik, The Eagle Unbowed: Poland and the Poles in the Second World War.
Koskodan, Kenneth K., No Greater Ally: The Untold Story of Poland's Forces in World War II (General Military)
Levi, Primo, The Voice of Memory, Interviews 1961–1987. Edited by Marco Belpoliti and Robert Gordon, Translated by Robert Gordon.
Levi, Primo, Survival in Auschwitz. New York, New York: Touchstone, 1996. Originally published in 1958 in Italian, as Se questo è un uamo.
Lower, Wendy, Hitler's Furies: German Women in the Nazi Killing Fields.
Mazzeo, Tilar J., Irena's Children: The Extraordinary Story of the Woman Who Saved 2,500 Children from the Warsaw Ghetto
Opdyke, Irene, In My Hands: Memories of a Holocaust Rescuer
Olson, Olson and Stanley Cloud, A Question of Honor: The Kosciuszko Squadron: Forgotten Heroes of World War II
Paul, Allen, Katyn: Stalin's Massacre and the Triumph of Truth
Pilecki, Witold, The Auschwitz Volunteer: Beyond Bravery
Rawicz, Slavomir, The Long Walk: The True Story of a Trek to Freedom
Shephard, Jim, The Book of Aron
Szpilman, Władysław, The Pianist: The Extraordinary True Story of One Man's Survival in Warsaw, 1939-1945,
Wiesel, Elie, Dawn.
Wiesel, Elie, Night.
Wetzler, Alfred, Escape from Hell: The True Story of the Auschwitz Protocol.
Wiernicki, John, War in the Shadow of Auschwitz; Memoirs of a Polish Resistance Fighter and Survivor of the Death Camps.
Author's Note – There are thousands of books written on the Holocaust. This list speaks specifically to the Polish experience or classics recommended by multiple scholars as important books on the Holocaust and Auschwitz, a German death camp located in Poland. Some are memoirs, others are more scholastic in nature. The list is not intended to cover every possible book. (Revised October 2018)