Katrina Shawver wrote hundreds of newspaper columns over eleven years for The Arizona Republic, holds a B.A. from the University of Arizona in English/Political Science and has excelled at the School of Trial and Error. In addition to variety of previous careers in software support, the paralegal profession, tax preparation, and answering phones for a forensic psychiatrist, she has presented at the community college level on Poland Under Hitler and Stalin. She lives in Phoenix, Arizona with her husband and still wishes sweet potato fries counted as a vegetable.
Me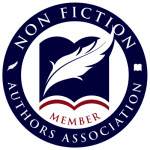 mber of: Scottsdale Society of Women Writers; Phoenix Writers Club; NALS of Phoenix; NALA – National Association of Legal Assistants and two Toastmaster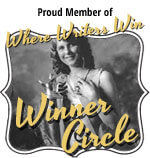 s clubs. Supporter of the Virginia G. Piper Center for Creative Writing at Arizona State University, Nonfiction Authors Association, and the Kosciuszko Foundation. Friend of the Phoenix Public Library for 20+ years and Friend of the Tucson Festival of Books. Proud member of the Where Writers Win Winner Circle.
Awards:
2015 Tucson Festival of Books Literary Awards – Semi-Finalist
Toastmasters:  Advanced Communicator Bronze; Competent Leader; Best Speaker blue ribbons
Writing Credits:
The Arizona Republic, 1997 – 2008
Phoenix Downtown Magazine, 1999 – 2006
Arizona Parenting, 2003 – 2004