Click here to download a pdf version
"Through all his hardships Henry Zguda never lost hope or his sense of humor which is present throughout the book. This is a much-needed addition to your library." —The Polish American Journal (Click here to read entire review.)
"The treasure trove of documents and images, from vintage photos from the Buchenwald Memorial to Henry's letters  (some 70 original photos and rare German documents) is just one thing that sets Henry apart from any other survivor's story, making it a top 'must have' acquisition for any collection strong in Holocaust survival accounts. Henry is especially recommended for any holding strong in Polish community heritage, World War II history, and the world of competitive swimming." —D. Donovan, Senior Reviewer, Midwest Book Review (Click here to read full text of review.)
"HENRY is a not-to-be-missed book, a man for all seasons, and a man to be upheld as an example of what is good amidst the world's evils." –Geraldine Bereziuk Lowrey, The Am-Pol Eagle (Click here to read full text of review.)
 "Katrina Shawver, a well respected journalist and public speaker has used her interviewing skills to write a solid biography on Auschwitz-Buchenwald-Death March-Dachau and Communist Poland survivor Henry Zguda. She weaves his memories with historical research to tell an important story of courage and tenacity. It is presented so that everyone will learn, and will not want to lay the book down.  Additionally, there are numerous photos that greatly enhance the story, helping readers visualize the people and horrors as well as the beautiful times of Zguda's life.  We know that we should never forget the Holocaust, and Shawver is ensuring that we won't." – John Liffiton, Professor and Director Genocide Conferences, Scottsdale Community College
"By painstakingly reconstructing Henry Zguda's remarkable story of survival, Katrina Shawver sheds light on one of the darkest chapters in human history—in particular, on the plight of Catholic Poles who found themselves in concentration camps like Auschwitz and Buchenwald. Henry is both poignant and inspiring." – Andrew Nagorski, author of The Nazi Hunters and Hitlerland
"Henry Zguda is a man you would like to know. When you read Henry, the interview-based story of his life, you will indeed come to know this hardy and hopeful soul, from his youthful days as a champion swimmer to his post-war life in Communist Poland and, finally, in the United States of America. However, it is the harrowing personal experiences of this Catholic Pole as a prisoner in the German concentration camps of Auschwitz, Buchenwald, and Dachau that yield information found nowhere else and keep the reader riveted to the page. Highly recommended." James Conroyd Martin, Author of The Poland Trilogy and IPPY Gold Medal Winner The Boy Who Wanted Wings
"This remarkable true story will take you on a historical journey, filled with a firsthand account of how one man survived the impossible, and then found the love of his life."   J. L. Witterick, International Best Selling Author of My Mother's Secret
"Elie Wiesel said "'When you listen to a witness, you become a witness."  Katrina Shawver's luminous non-fiction, Henry:
A Polish Swimmer's True Story of Friendship from Auschwitz to America is a beautifully rendered act of witness and love about an extraordinary Pole, Henry Zguda, a Christian, a political prisoner in Auschwitz and Buchenwald.  Shawver's compelling narrative illuminates Henry's memories as well as his heart and his enduring humor.  She has rescued Henry's vital piece of Holocaust history so that we don't forget, and as an immunization against recurrence.  Everyone who reads Henry becomes a witness."  – Jack Mayer, Vermont writer and pediatrician, author of Life in a Jar: The Irena Sendler Project, and Before the Court of Heaven.
"This sensitively crafted narrative is a vital contribution to the documentation of the suffering inflicted on Polish people during the Holocaust. Katrina Shawver has collected the memories of Henry Zguda, beginning with his arrest in Krakow in 1942 and ending with their blossoming friendship in 2002. His own words are skillfully sewn together with Shawver's observations and research, and the result is a compelling tale of anguish and the triumph of hope against all odds. This labor of love deserves a wide readership as the last Holocaust survivors pass away, taking their stories with them. We are fortunate that Shawver had the presence of mind to bring Zguda's story to the world." – Leonard Kniffel, author of A Polish Son in the Motherland and the blog PolishSon.com, and member of the Board of Directors of the Polish American Librarians Association and the Polish Museum of America in Chicago.
"World War II survivors are resilient, unique figures but here, Shawver reveals a remarkable, rare gem of a human who would have otherwise gone unnoticed in the aftermath of German-occupied Poland. She weaves together a riveting, unforgettable tale that captures the unstoppable flight of the human spirit." — Greg Archer, author of Grace Revealed and Huffington Post columnist
"Katrina Shawver has done something rare. With her journalistic eye, she has created a book of outstanding research, divine instincts and the most human of components. Our hero, Henry Zguda, lives an extraordinary life filled with enough examples of strength and loyalty to warrant medals. As a non-Jewish survivor of concentration camps during WWII, this story deserves to be part of history. It is told with urgency and tolerance. A remarkable feat of writing! Bravo for humanity!" – Marcia Fine, author of Hidden Ones, The Blind Eye, and Paper Children – An Immigrant's Legacy.
"I worked as a counterintelligence agent in Germany for twenty-five years. During that time, I spoke with thousands of Germans who survived the horrors of World War II. Most claimed falsely that they knew nothing about the concentration camps and never supported the Nazi party. From those who were victims of the Nazis or those who spoke honestly about their experiences, I can attest that Shawver knows what she is talking about."  Robert Dukelow, author of Four Strong Women: A Glimpse of Germany's Untold History 1938-1957.
"In recounting the memoir of Henry Zguda, a non-Jewish survivor of Auschwitz and Buchenwald, author Katrina Shawver tells us not only the story of a man who survived the camps.  She brilliantly conveys what it meant for her to listen to a survivor who taught her "Hope was the only incurable disease of Auschwitz." This memoir is an indispensable book for anyone who wants to learn about the concentration camps, what it took to survive them, and how they continue to touch our lives today.  I've read dozens of memoirs of people who survived the camps, and Katrina Shawver's book is among the best." — John Guzlowski, author of Echoes of Tattered Tongues: Memory Unfolded, winner of the Eric Hoffer/Montaigne Award
"Henry: A Polish Swimmer's True Story of Friendship from Auschwitz to America by Katrina Shawver is the story of Henry Zguda, a Catholic Pole and political prisoner of Nazi Germany who survived Auschwitz and Buchenwald. Based on her interviews with Henry, Shawver tells his first-person account in vivid and, at times, alarming detail. Indeed, Henry serves as a witness to history about the millions of innocent people, and not only Jews, who suffered at the hands of the Nazis. It should not be forgotten."  –  Jerry Amernic, author of The Last Witness.
"Those brave souls who survived World War II are some of the finest examples of courage in our lifetime. Fortunately, Katrina Shawver knew exactly how to bring Henry Zguda's courage to life. In this fascinating, terrifying and inspiring book, Henry – A Polish Swimmer's True Story of Friendship from Auschwitz to America, readers are transported to a time and place where survival seems impossible. What a stellar tribute to Henry and those whose lives he changed." – Judith L. Pearson, author of The Wolves at the Door: The True Story of America's Greatest Female Spy.
"Henry is an exceptional read! If you are into real life World War II survival stories that are very detailed this is your book! Katrina Shawver's ability to transport the reader back into time is truly remarkable! Every chapter makes you want to keep on reading about this truly remarkable man that survived so much and yet was so humble. Best book I have read on Auschwitz!" – J.R. Sharp, CDR USN (ret), author of Feeding the Enemy
"Every personal testimony of the Holocaust is an essential contribution to history, and worthy of preservation. In Henry, Katrina Shawver accepts the challenge of hearing and sharing Henry Zguda's captivating experience of being imprisoned in more than one concentration camp. Together, they bring to light an abundance of extraordinary details and observations that expand our understanding of this time. Shawver uses her expertise as a journalist in her impressive research that takes her to sites in Henry's narrative, adding an intriguing layer of authenticity. This book is an important addition to Holocaust literature." ~Valerie Foster, Author, The Risk of Sorrow: Conversations with Holocaust Survivor, Helen Handler
"I had anticipated another depressing account of a terrible World War II story but found instead many  unknown war time facts, recounted through Henry's unique sense of humor, which made me laugh." –– Ada Anbar,  Ph.D., author of four books
It is a good book that needs to be read, exposing the unimaginable extent of human evil, above and beyond the Long known Jewish problem.
"I have to admit, no other book that I've read on the Holocaust has made the heartache feel so real and as heart-breaking as this one. I highly recommend." Reader Views

"Extraordinarily powerful!" Bookviral.com  
"Henry – A Polish Swimmer's True Story of Friendship from Auschwitz to America by -Katrina Shawver is one of those books I take pleasure in reading." — Zohar – Man of la Book  (Click link to read full review)
"This is something that everyone should read." H.C. Newton, The Irresponsible Reader. Click here to read the full review.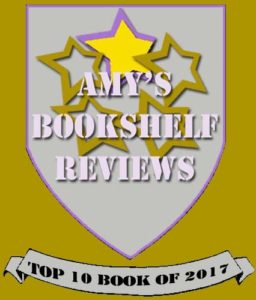 "This reader read every single word and even went back. It's one you won't want to miss and shouldn't miss. Highly recommend story." Amy's Bookshelf Reviews – ranked #1 book of 2017. (Click here to read full review.)
"The author allowed to understand this enormous and unspeakable tragedy from another perspective, not only the one about the Jews, always reported with a great respect and sensitivity, but the history of all those who were deported by the Nazis..." Advice Books (Italian reviewer) (Click here to read full review.)
"I give Henry five out of five stars!"  Christian Author Chick (Click here to read full review.)
"I think that some invisible force had to be guided by the fact that Katrina Shawver could meet with Henryk to write down his memories, which are really a tribute to all those who survived this horrible war, as well as her mortal victims. Such books should be created as much as possible" December 16, 2017
In Polish ( W Krainie Czytania & Historii)
In English (Our Thoughts about books literature and movie)
"It was such a moving read." The Book Companion Blog. (Click here to read full review.)
"Wow. People throw around words like "heroic" and "indomitable spirit" – and then you read a tale like Henry's and learn what they really mean… This is an incredibly moving tale (to say the least), and equally interesting and moving is the origin story behind the tale." All Things Jill-Elizabeth Book Blog. (Click here to read full review.)
 NOW ON SALE worldwide where most books are sold.
Ordering from overseas? CLICK HERE!

Save
Save
Save
Save
Save
Save
Save
Save
Save
Save
Save
Save
Save
Save