They took away everything but his spirit. One man would humbly conquer the worst of the greatest evil in history.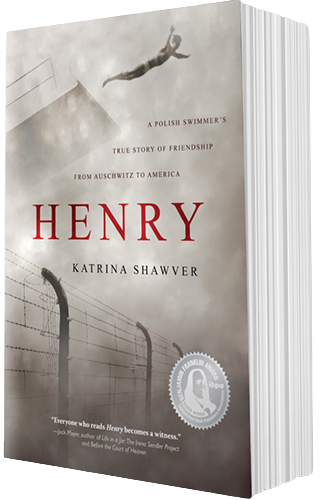 Poland, 1942. Henry Zguda was at home in the water. But one night in May, the German SS arrested the celebrated competitive swimmer in Kraków for the sole crime of being Polish. Two weeks later, he was far from the life he'd known, interred as political prisoner #39551 at Auschwitz.
On the verge of dying from starvation, the terrified man was rescued when a former teammate helped move him from hard labor to a safer kitchen job until his transfer to Buchenwald in 1943. As he clung to the friendships with his fellow inmates, he continued to hope even as he was forced on a death march to Dachau.
Told through a series of heartfelt conversations with the author, Henry recounts his gut-wrenching story of miraculous survival and of refusing to succumb, even amidst the most brutal of horrors. Interwoven with carefully constructed historical research and evidence, this powerful account of a Christian persecuted by Nazis is a gripping tale of love, loss, and loyalty that sheds light on some of the lesser-known evils of the Holocaust.
He witnessed and lived through the absolute worst of humanity yet preferred to look ahead rather than behind.
2018 Chanticleer International Book Awards
First Place Category Winner of the 2018 Journey Book Awards for Narrative Nonfiction
2018 Arizona Authors Association Literary Contest
Best Published Nonfiction
2018 IBPA Benjamin Franklin Award
Silver for Biography
2017 Advice Books (Italy)
Voted Best of 2017
2018 Reader Views Literary Awards – Winner in four categories:
First Place Biography
First Place Regional
Best Nonfiction Book of the Year
Best Regional Book of the Year
2018 Feathered Quill Book Award
Second Place for Historical
2017 The Wishing Shelf Book Awards (UK)
Gold for Adult Nonfiction