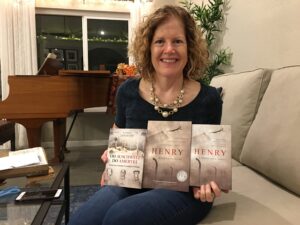 I treasure every email I receive from readers. Because Henry – A Polish Swimmer's True Story of Friendship from Auschwitz to America is translated into both Polish and Czech, I occasionally receive emails from readers in Poland and the Czech Republic. They are at once special, and a validation that Henry Zguda's story has traveled from Phoenix Arizona to his original home and nearby neighbor, the Czech Republic.
To begin 2021 on a positive, here are some of those overseas emails I have received. Enjoy!
Emails from Poland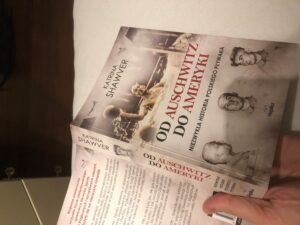 Dear Mrs. Shawver,
I just finished read the Polish version of your fantastic book "Henry ….".
I bought this during my visit in Kazimierz Dolny, small town, where before the Second World War 50% of population were Jews. In synagogue, where today is museum, is a small bookshop as well. I saw your book on a shelf, took it and bought ….. and I had a "nose"
It's very interesting history, written at nice, worm climate.
Thank you very much for your book.
Thank for your empathy. Thank you for interest of our Polish complicated history.
Best regards from Poland  
###
Właśnie skończyłem czytać tę  książkę .
Jest super!!!Będę ją polecać znajomym.
Pozdrawiam
(I just finished reading this book.
It is great !!! I will recommend it to my friends.
greetings.)
###
Dear Katrina, since this Christmas is over so please accept my Best
Wishes of Health, Jesus' Blessing and All the Best in the New Anno
Domini 2021 :-)) …….
. I've just finished the Polish 2019 version of your book
"Henry…." (translated by Jarosław DOBRZYŃSKI). Katrina – you did a
Great Job !!! Thank U very, very much. Just after the New Year Day
I'll write to you on your e-mail address sharing my opinion about the
book and send you my comments relating to your 15 vital questions
listed at the end of the book.
Cheers & take care (to all your Family)
XXX from Bialystok, the capital of the north-east PODLASIE region in Poland.
Emails from the Czech Republic
Hello Katrine, I need to write you. Your book and Henry's story hit me too much.
Firstly I apologize for my English. It is no good as you deserve. The second thing is that I must now run to work. But in next days I will find leisure time to write what I feel and my wife too. She read your book before me. I just finished the book and I know that all rest of my working day I spend with Henry stories in my mind. We are from Czech Republic and this history is too near to us although we didn't live at that times.
Your Sincerely,
###
Hello, unfortunately I do not speak English. I just read your book, Henry. It's an amazing story. I read the book in one breath. Thank you very much for it. I read a lot of books about Auschwitz and various stories. You wrote it very nicely and Henry and Nancy must have been amazing people and you certainly are. I wish you a beautiful day, XX Czech republic . (translated by google translator)
####
Katrin greetings from Prague, book HENRY is excellent! The suffering of millions of innocent people must be remembered! I am sorry for my English!
####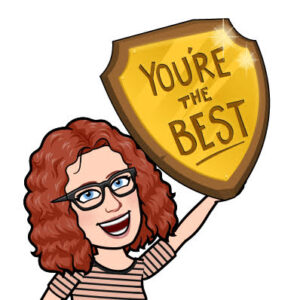 Thank you to everyone who takes the time to write a review or email directly. You're awesome!
Cheers! Na zdrowie! Na zdraví!
Katrina