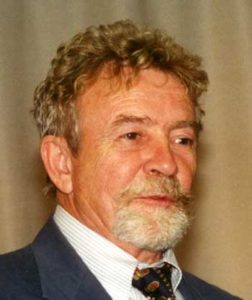 Ryszard Kuklinski, Polish patriot and American hero, secretly helped prevent nuclear war and World War III in the 1980s.  His story is told in the 2014 film Jack Strong, the title a reference to his American code name. If you want a true life spy thriller I thoroughly recommend the film. I did pick up on more historical nuances than my husband since I write on Polish topics, but it's still a great story of the Cold War. His name stands worthy of remembrance and respect. Here's why.
Colonel Kuklinski, code name Jack Strong, spied for the CIA for nine years in the 1970s and 1980s after becoming abhorred at the communists after the1968 Soviet invasion of Czechoslovakia. The Soviets ordered 500,000 troops from the Soviet Union, Bulgaria, Hungary, and Poland into the country to squash a growing movement towards liberalism and freedom of the press. The military invasion strengthened the authoritarian government. Even more significant, it signaled to the world the Soviet willingness to move into other countries with force.
Then, in 1970, the communist regime in Poland announced huge increases in the cost of basic foodstuffs. Protests broke out in the northern port city of Gdansk. Five thousand members of a special police squad, and 27,000 troops were ordered into the city, supported by heavy tanks and artillery. After they opened fire into a crowd of workers, over a 1,000 people were injured, 40 killed, and an estimated 3,000 arrested and sent back to Moscow for interrogation. Kuklinski found he could no longer support a regime that ordered Polish soldiers to fire on their brothers and fellow countrymen. He initiated secret contact with the United States in his belief that the U.S. was the only country that could defeat the communists.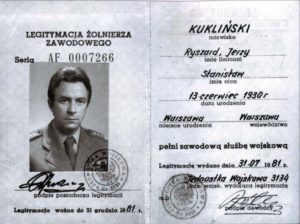 Kuklinski was one of very few high-level and trusted officers who had access to the most secret Russian plans for nuclear war. Over the course of nine years, he supplied the West with more than 35,000 pages of top secret documents that detailed a buildup of nuclear weapons and plans to invade four countries as part of a growing European invasion. If Russia fired off nuclear weapons, Kuklinski calculated that Poland would be the target of nuclear war. Based on his reports, one of Jimmy Carter's last moves in office was to telephone Leonid Breshniv to warn him against an invasion of Poland. Breshniv backed down. This call is considered the most decisive action that prevented a nuclear war and World War III. The head of the CIA wrote of Kuklinski: "In the last forty years, no one has done more damage to communism than that Pole."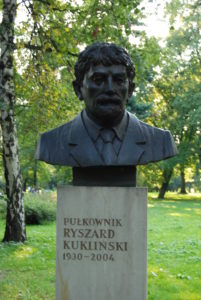 Kuklinski escaped to the United States in 1981, after a spy in Rome found out there was a high-placed spy. By process of elimination, the focus turned to him. He paid a high price for his patriotism and actions. In 1984 he was condemned to death by a Polish high court. In 1994, his son Waldemar, worked at Arizona State University. As he was walking across a parking lot, a large Jeep with a custom bumper ran into him and knocked him down. According to seventeen witnesses, the Jeep then drove over him. It backed up and drove over him a second time. It then ran over him a third time, completely flattening him. The Jeep was later found, wiped clean of any fingerprints.* His second son disappeared without a trace six months later in a boating incident.
Ryszard Kuklinski, code name Jack Strong: a name to remember and honor. The movie is on Netflix.
Information compiled from Wikipedia, and the transcript of a tour of the Ryszard Kuklinski museum in Warsaw. *I couldn't locate any news reports of the incident – but I believe the Kuklinski family was given new identities once in the U.S.