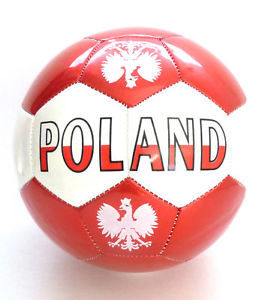 Euro 2016: Poland scored its first win ever when it beat Northern Ireland 1:0 on June 12, 2016 in France. For Americans who are not well-versed in the championship men's football tournament (soccer to Americans), I offer three words. This. Is. Big. Like the Olympics, the Euro Cup is only held every four years, and plays to an audience three times that of the 2016 Super Bowl. This. Is. Big.
Update: Game 2 on June 16 matched World Cup champions Germany to Poland. Score: 0:0. Next game is versus Ukraine on June 21.
Poland Co-hosted the 2012 Euro Cup with Ukraine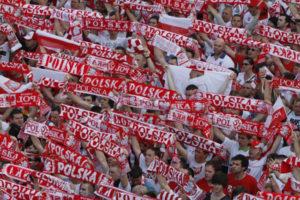 The nation has only competed in three European championships: 2008, 2012 and 2016. In 2012 Poland and Ukraine co-hosted the Final tournament, which was viewed by a global audience of over three hundred million people. As a proud host country, Poland built a brand new state-of-the-art national stadium in Warsaw with a retractable roof. When I visited Warsaw in October 2013, I did see the stadium from a distance but didn't get a good picture of it up close.
The Euro Cup is Only held Once every Four Years
The UEFA European Championship (known informally as the Euro or Euro cup) is played only once every four years and determines the continental champion; the in-between even years are for the World Cup title. This year's slate of twenty-four teams in the Tournament Final, represents the top of 53 member teams.
Poland Plays Reigning World Cup Champion Germany on

Thursday

June 16. Go Poland!

Poland plays its next tournament game on Thursday June 16 against Germany, reigning World Cup Champion, and its third game on Tuesday June 21 against Ukraine. It will be especially important to beat Germany based on how the teams are grouped and scored for wins. Teams are grouped into six groups of four: Poland drew Germany, Ukraine and Northern Ireland in its Group C. Since Germany won its first match against Ukraine, Germany and Poland are tied with one win each.

To Poland: Powodzenia!
Additional Links for Euro 2016:
UEFA.com – Poland,
UEFA.com – Current Team Standings
Note – there's dozens of news articles on the Internet with great photos from the game – search for your own media favorites. Also, there is a photo circulating of the Eiffel Tower lit up in red and white for Poland – this hasn't been verified – see link for when the UEFA states it will light the Eiffel Tower in a country's colors.