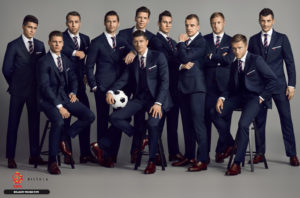 Poland won its third soccer match towards the Euro Cup 2016 trophy, changing the team from "underdog" to "one of the ones to watch." Today's score: Poland vs. Ukraine: score 1:0. The American press has given the European match zero news coverage, which I understand somewhat. Soccer isn't the biggest sport here, and the US is not participating. Thank goodness for the Internet.
After today's match, Poland is one of the top four teams out of a slate of 24. The other three top teams are Croatia, Germany and France. I find myself getting psyched for the next game.
*Update – On June 25 Poland beat Switzerland!!!