This is one more document that the International Tracing Service located for me on Henry. 'Haftling' is prisoner, so this is the prisoner's personal card.
O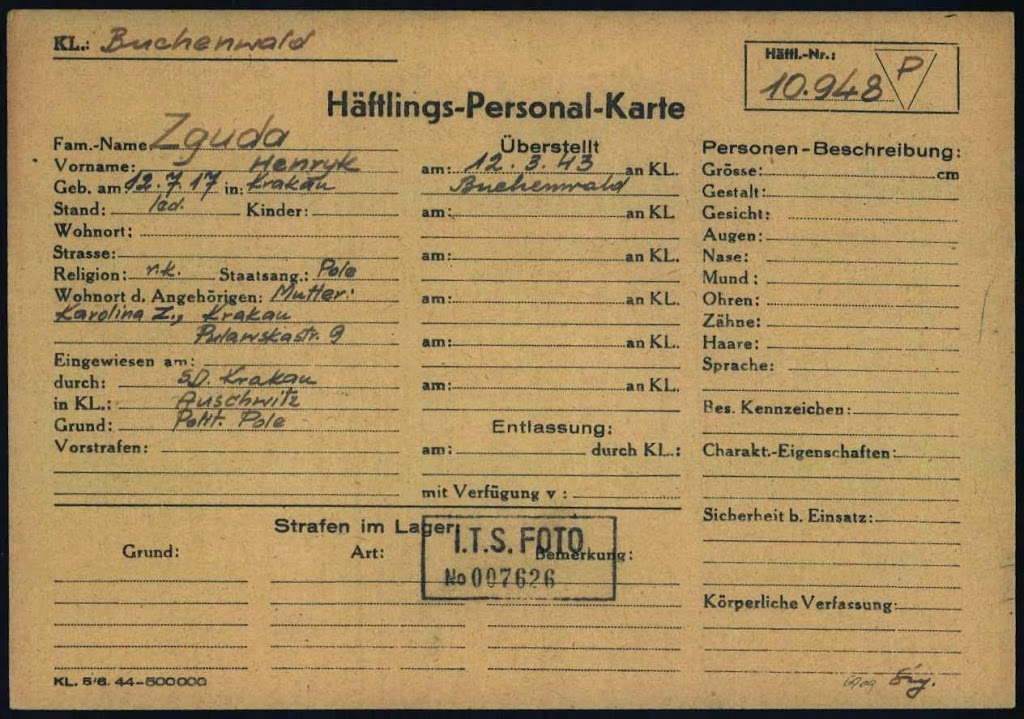 n every document where date of birth is listed, it reads "12-7-1917." We'd only met about three times, so when I came on December 7, I wanted to show Henry I'd remembered his birthday. 
When he opened the door and I pulled out a small birthday balloon-on-a-stick and a cupcake. 
"Henry, it's for you. Happy Birthday!"
I wasn't expecting "What's this all about?" After I came in and we sat down Henry figured it out right away. I'd read "12-7-1917′ as December 7.  Henry's birthday is really July 12. We had a good laugh over that and boy did I feel like a 'stupid American.'  Henry kept that balloon for about six months, stuck into a planter. I smiled every time I walked past it for the next meeting. 
It's a reminder for anyone looking at European documents, to verify which date format the source is in.