Nicolaus Copernicus (1473 – 1543) formulated the idea that the sun, not Earth, is the center of the universe. If you think Galileo – well Galileo wasn't even born until after Copernicus died.  His findings were in support of Copernicus. There are many likenesses of Copernicus in Poland.
Without science, there is no culture. Without science, we would be still swinging on trees.  

Professor Michał Heller, founder of the first Copernicus Festival in Krakow. 
Krakow Poland is most definitely a university town.  There several universities there; one tour guide estimated over 250,000 students attended university in Krakow. The student population is also what makes Krakow a young and vibrant town, amidst gorgeous architecture and history. I don't know if that number is correct – but either way it's a lot of students.
How appropriate then that Krakow is the setting for the first ever Copernicus Festival that opened M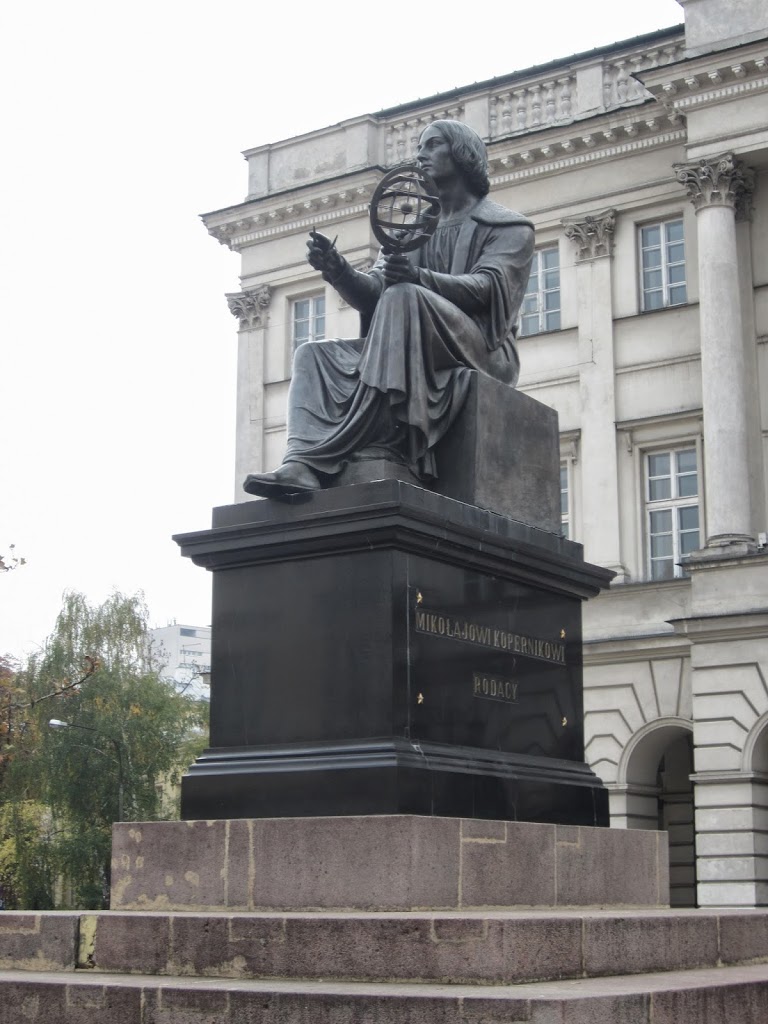 ay 6, 2014. There are all kinds of lectures, films and activities centered around science in culture, including astronomy, like the festival's namesake.  Professor Heller, an ordained Catholic priest, university professor and author of over 30 books on math, relativity and science began the festival.  It runs from May 6 – May 11, 2014. 
I am very non-scientific; however with a daughter studying science and engineering, I have to applaud similar festivals held elsewhere as well.  
Photo of Copernicus monument in downtown Warsaw taken October 2013.