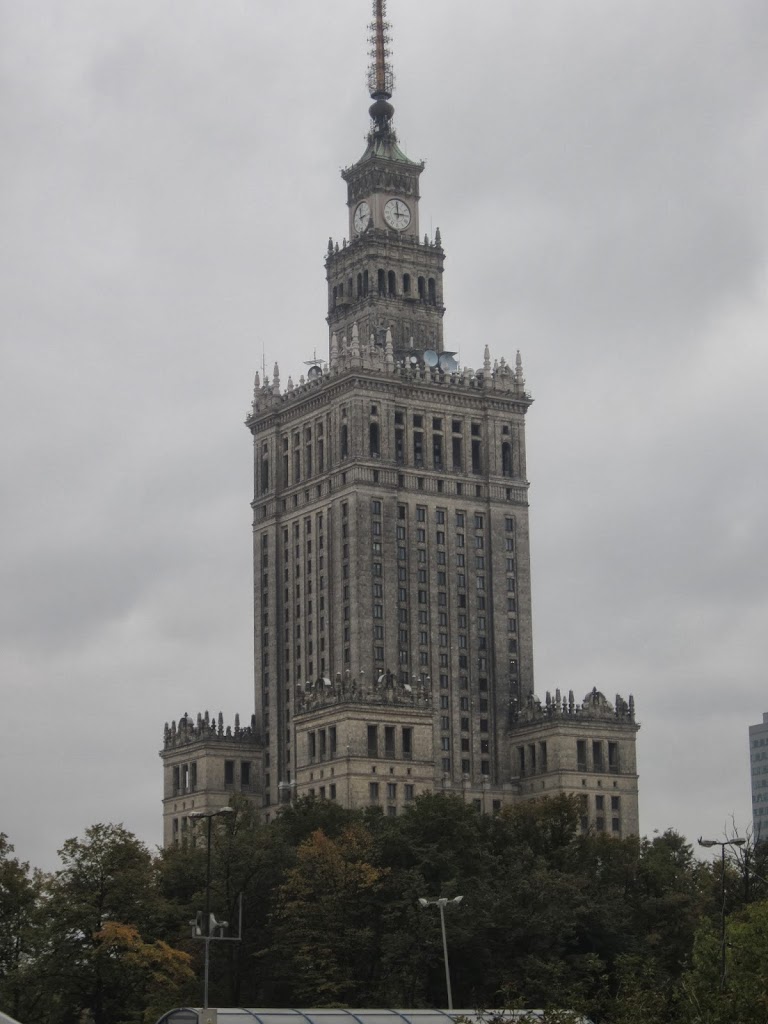 We arrived in Warsaw yesterday after a 3-hour train ride from Krakow.  We shared a train compartment with a family of three from Nicaragua (sounded like home to hear Spanish) and a medical student from Warsaw who spoke perfect English and was going to our same stop.  Dinner was the Bierhalle restaurant (German, but in Polish.)
When you exit the train station, the first thing you see behind the line of taxis is the huge Palace of Culture and Science.  This massive edifice was a 'gift' from Stalin to the people of Warsaw – who could refuse?  It's huge and highly resented as a symbol of communism.   There is an observation deck on the top.  Polish joke – it's the best view of Warsaw – because it's the only place you don't see the Palace of Culture and Science.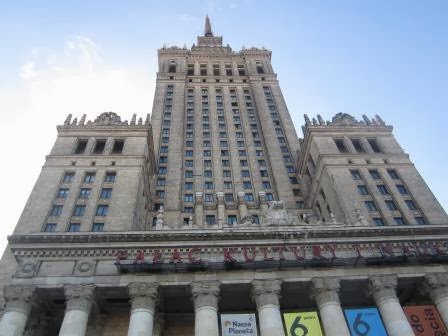 We took a walking tour today – our tour guide seemed to think the building in Henry's picture is in Budapest.  I've heard Stalin built similar buildings throughout communist countries on the same
basic plan –
always to demonstrate the superiority of communism. I don't know for sure where Henry's picture was taken until I research further.  If you look at the photo closely, you'll notice two party officials in uniform.  Our walking tour ended a block from the Palace; we were grateful to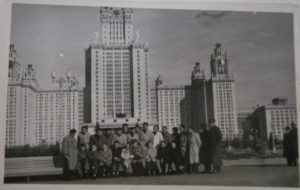 see that international symbol of the States – a modern, two-story McDonald's directly across the street from the Palace. Even the McDonald's was huge.  I had an Oriental chicken wrap that I haven't seen in Arizona yet.  And one other difference – the bathrooms were locked with a 10-key pad.  You had to know to use the code from the bottom of your receipt. The message – bathrooms are for customers only.
Rick's enjoying w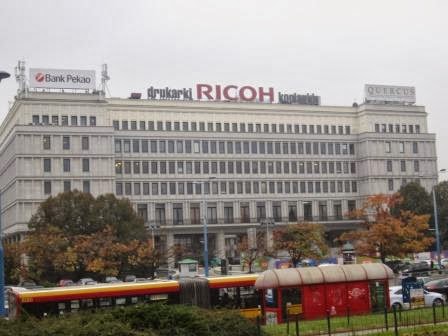 atching CNN in our Warsaw B&B.  For a week we've been virtually news-free, even though strangers have asked us our opinion about the US government shutdown.  The US is big news here.  CNN is different here – a European view point looking at the US. There's a commercial for 'Paratrooper Boot Camp' – a new reality show.  Except that it's the Russian army.
The landmark building near our hotel is a large building marked 'Ricoh.'  It is the former headquarters of the communist party – I've already begun to recognize the communist look – square, small windows, white or grey, very symmetrical, and as opposite of beautiful Krakow as you can get.
English answers for last post : Optical, jeweler, Emergency Exit, delicatessen, chocolate, restaurant, antiques and 24-hour liquor store. And my fa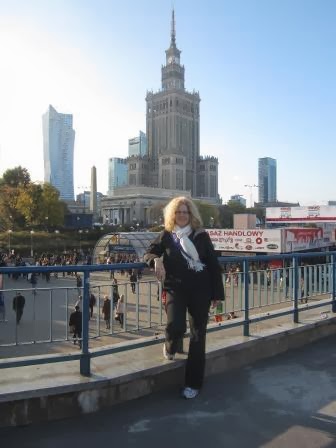 vorite Polish word – 'zebra' for crosswalk.  A parking boot is a parking boot in any language.