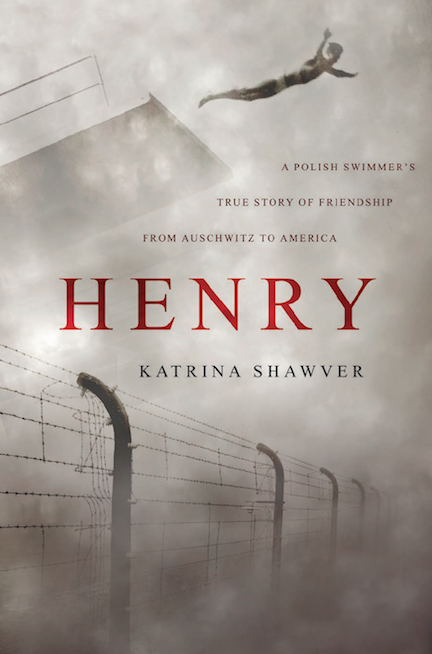 "By painstakingly reconstructing Henry Zguda's remarkable story of survival, Katrina Shawver sheds light on one of the darkest chapters in human history—in particular, on the plight of Catholic Poles who found themselves in concentration camps like Auschwitz and Buchenwald. Henry is both poignant and inspiring." – Andrew Nagorski, author of The Nazi Hunters and Hitlerland
"Henry Zguda is a man you would like to know. When you read Henry, the interview-based story of his life, you will indeed come to know this hardy and hopeful soul, from his youthful days as a champion swimmer to his post-war life in Communist Poland and, finally, in the United States of America. However, it is the harrowing personal experiences of this Catholic Pole as a prisoner in the German concentration camps of Auschwitz, Buchenwald, and Dachau that yield information found nowhere else and keep the reader riveted to the page. Highly recommended." James Conroyd Martin, Author of The Poland Trilogy and IPPY Gold Medal Winner The Boy Who Wanted Wings
"Katrina Shawver has done something rare. With her journalistic eye, she has created a book of outstanding research, divine instincts and the most human of components. Our hero, Henry Zguda, lives an extraordinary life filled with enough examples of strength and loyalty to warrant medals. As a non-Jewish survivor of concentration camps during WWII, this story deserves to be part of history. It is told with urgency and tolerance. A remarkable feat of writing! Bravo for humanity!"  – Marcia Fine, author of Hidden Ones, The Blind Eye, and Paper Children – An Immigrant's Legacy.
"Katrina Shawver, a well respected journalist and public speaker has used her interviewing skills to write a solid biography on Auschwitz-Buchenwald-Death March-Dachau and Communist Poland survivor Henry Zguda. She weaves his memories with historical research to tell an important story of courage and tenacity. It is presented so that everyone will learn, and will not want to lay the book down.  Additionally, there are numerous photos that greatly enhance the story, helping readers visualize the people and horrors as well as the beautiful times of Zguda's life.  We know that we should never forget the Holocaust, and Shawver is ensuring that we won't." – John Liffiton, Professor and Director Genocide Conferences, Scottsdale Community College
The book releases officially on November 1. It is available for pre-order from your favorite indie or chain book store – just click the button below!
Ordering from overseas? CLICK HERE!

Save
Save
Save
Save
Save
Save
Save
Save
Save
Save
Save
Save
Save